/" method="post" id="product_addtocart_form"> " />
All of us suffer from occasional mental block, but Duncan provides relief with the new Mental Block brain twister. Fun for 2 to 4 players, this game is easy to learn, but a challenge to win! More fun than two-dimensional games, with the Mental Block you can go around corners and over walls. With alternating turns, simply be the first player to connect 4 pegs in a row, and you win! Other game variations included!
Novice to Pro
Whether you a pro or novice, Mental Block is perfect for you!
Great Price

A high quality multi-player game for economical price!
Mind-bending fun

Endless hours of fun with friends and family!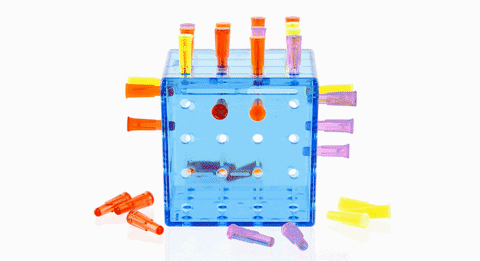 Feel Free to use our videos for your own promotions.
Check out the Juggle Dream Channels on Youtube & Juggling.tv
Description

Details

All of us suffer from occasional mental block, but Duncan provides relief with the new Mental Block brain twister. Fun for 2 to 4 players, this game is easy to learn, but a challenge to win! More fun than two-dimensional games, with the Mental Block you can go around corners and over walls. With alternating turns, simply be the first player to connect 4 pegs in a row, and you win! Other game variations included!

Novice to Pro

Whether you a pro or novice, Mental Block is perfect for you!

Great Price
A high quality multi-player game for economical price!

Mind-bending fun
Endless hours of fun with friends and family!

Additional Information

Additional Information

| | |
| --- | --- |
| SKU | DUN-014 |
| Brand | Duncan |
| RRP | £11.99 |

Reviews